Reclaiming Our Stolen Democracy explains why our democracy isn't working and shows how we can fix it right now. What we are doing isn't working and we know it. We need an alternative and now we have it. What are we waiting for?
This is the fourth book in the Potentialism Series. It is an expose of our corrupt political system. It explains how and why our political system has degenerated to its current sorry state. It explains why our elected politicians rarely solve anything and often make the problems worse. It explains why we elect weak, dishonest people instead of true leaders.
In addition, it suggests a viable and pragmatic way to reclaim our democracy. It shows how we can accomplish this miracle in only a few election cycles and how we can begin the process right now. Moreover, it shows how fixing our degenerative political system can help our economic and social systems at the same time.
Reclaiming Our Stolen Democracy also continues the fusion literature created in our second book. It continues the fictional story of Nicky Hart and Teri Turner and their efforts to help all people reach their true potential.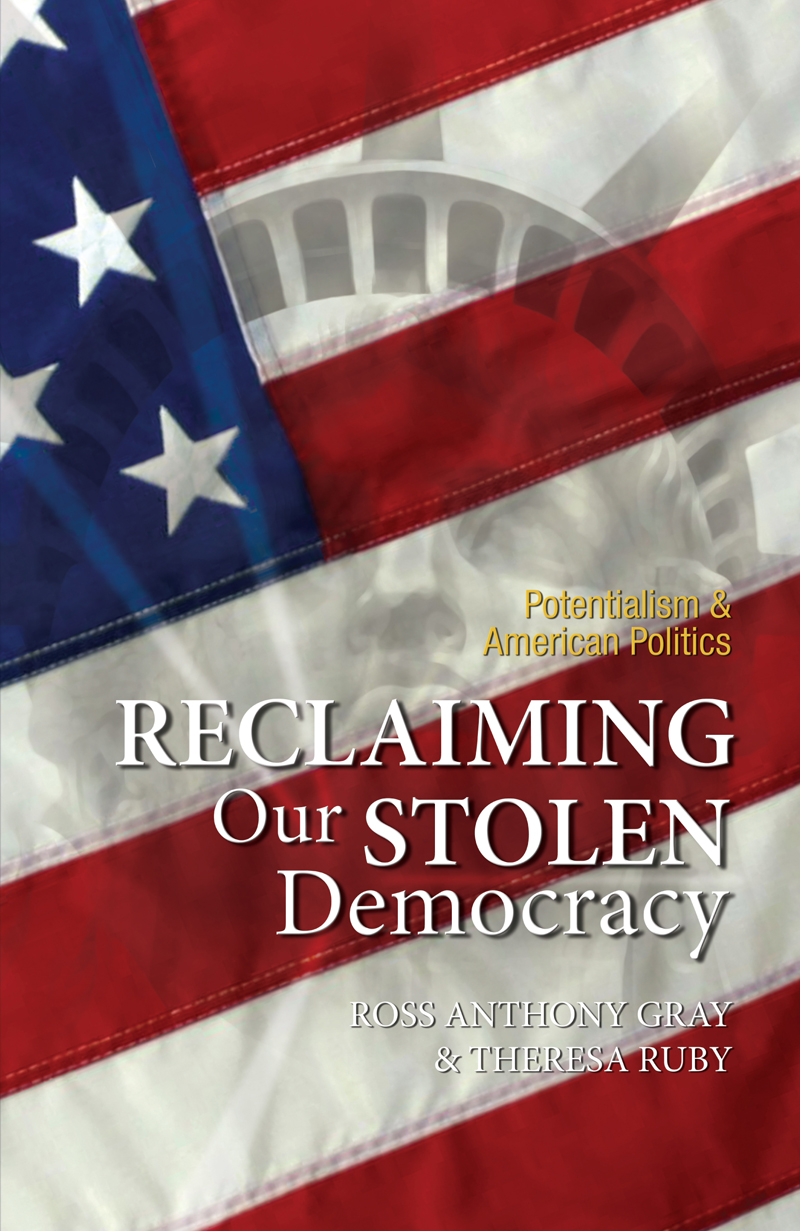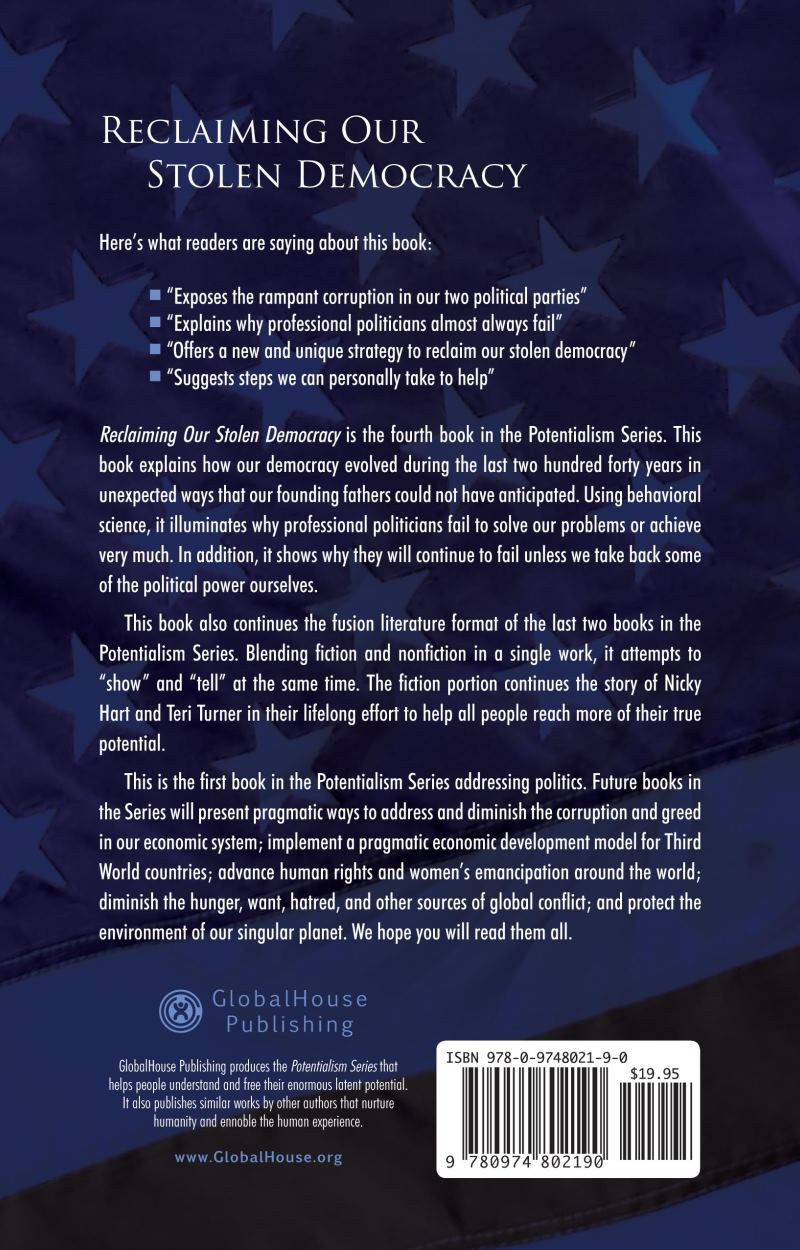 This fourth book in the Potentialism Series is available in three different formats.
Together, the Potentialism Series guides you on a wonderful personal journey, an odyssey of discovery, leading to the realization of the enormous potential residing within you.
Reclaiming our Stolen Democracy
Product Details
Series: Potentialism Book 4
Paperback: 273 pages
Publisher: GlobalHouse Publishing
Language: English
EPUB Edition (standard) ISBN: 978-0-9976122-0-2, Copyright 2016
MOBI Edition (Kindle) ISBN: 978-0-9976122-1-9, Copyright 2016
Paperback Edition ISBN: 978-0-9748021-9-0
Library of Congress Control Number: 2016941263
Product Dimensions: 8.5 x 5.5 x 0.75 inches
Shipping Weight: 13.1 ounces
If you need a free ebook reader for your computer, click the link below to download Adobe Digitial Edition for either Macintosh or Windows. This will work with the EPUB (standard version). Otherwise, if you have any problems reading your ebook, contact us for help.