The first book is the primer to the Potentialism Series. Accordingly, we recommend that everyone read this book before reading the rest of the series. By reading this book, you will be taking the first step toward reaching your own potential. If it has resonance for you, it can change your life forever.
This inspiring book reveals a great, untapped potential that resides within each of us. In addition, it shows how, if we have the courage, we can realize this potential and be much more than we ever dreamed possible. Eventually, it can perform the same miracle for those around us: our families, friends, neighbors, and communities. Finally, this small volume points to original and pragmatic solutions to some of the most vexing, and seemingly insolvable, problems of the world.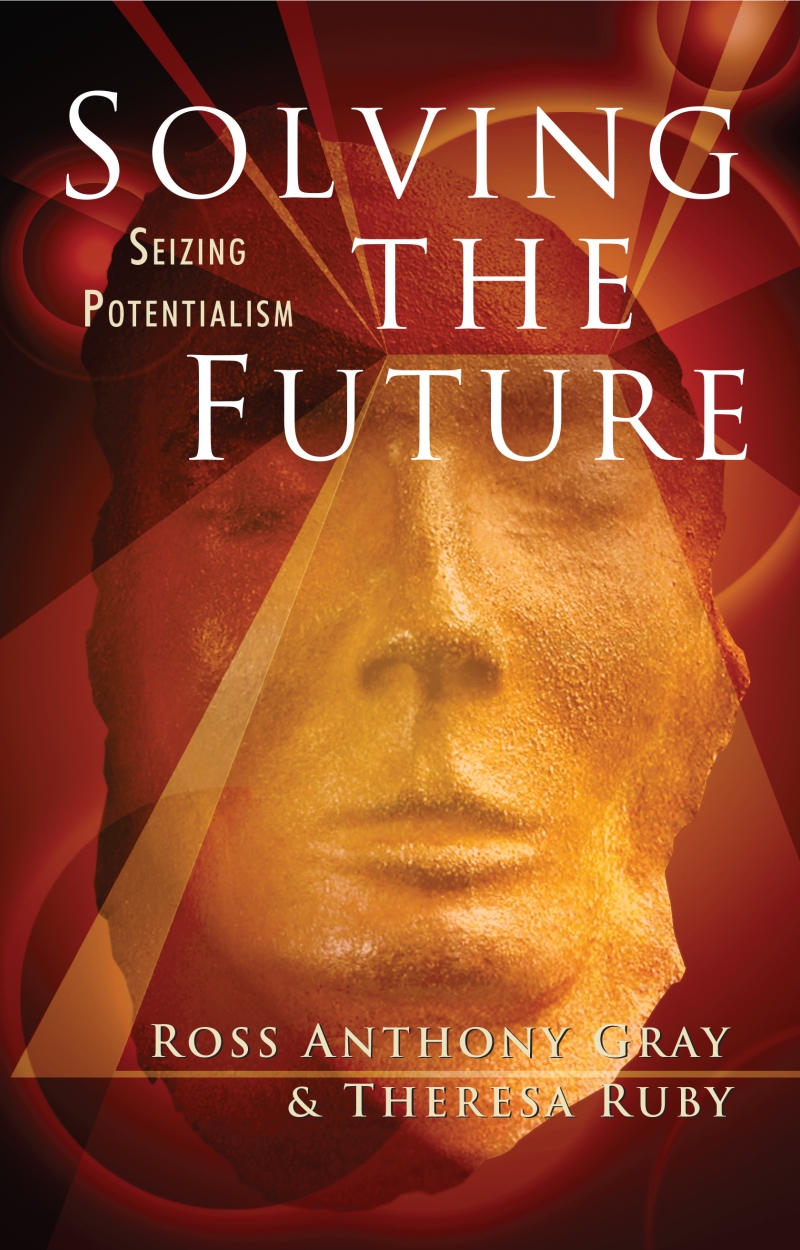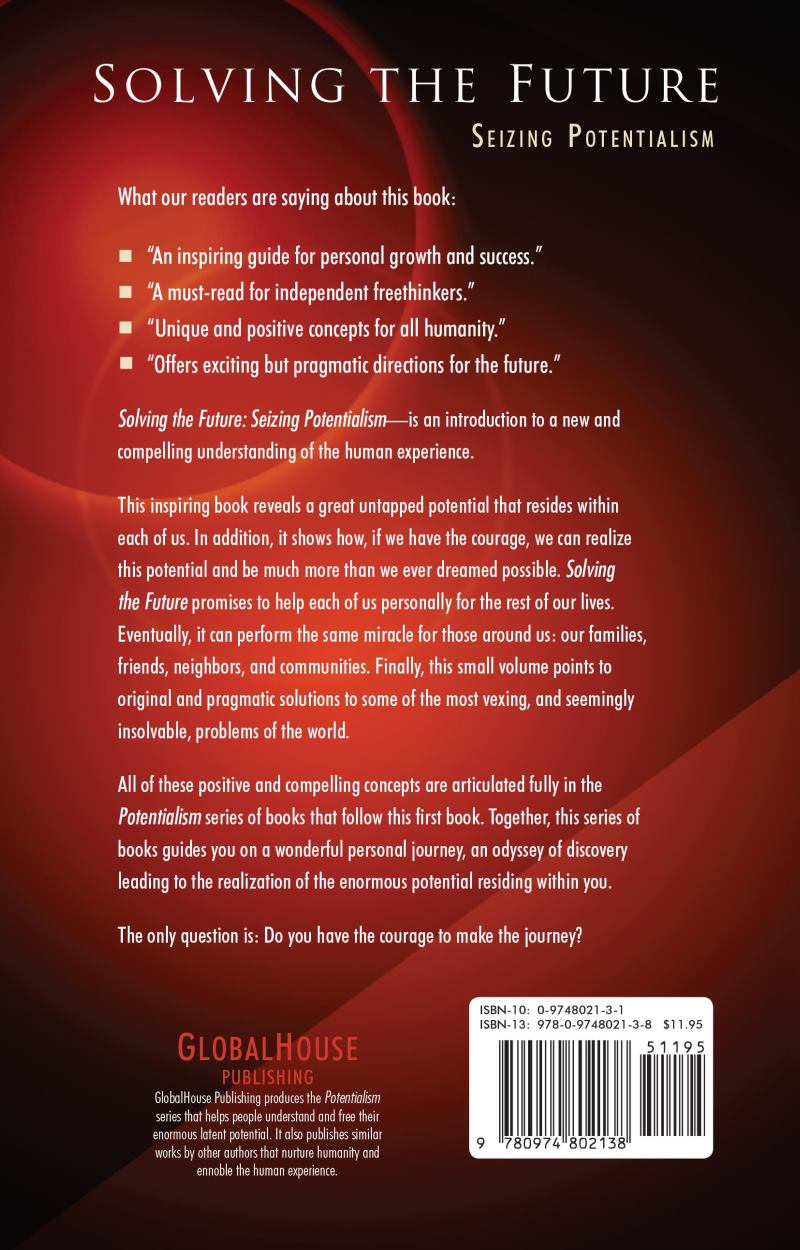 This is the primer to the Potentialism Series and is available in three different formats.
All of these positive and compelling concepts are articulated in the Potentialism Series that follows this first book. Together, this series of books guides you on a wonderful personal journey, an odyssey of discovery, leading to the realization of the enormous potential residing within you.
Solving the Future
Product Details
Series: Potentialism Book 1
Paperback: 67 pages
Publisher: GlobalHouse Publishing
Language: English
EPUB Edition (standard) ISBN: 978-0-9748021-6-9, Copyright 2015
MOBI Edition (Kindle) ISBN: 978-0-9748021-0-7, Copyright 2015
Paperback Edition ISBN: 978-0-9748021-3-8
Library of Congress Control Number: 2004115335
Product Dimensions: 8.5 x 5.5 x 0.25 inches
Shipping Weight: 4.4 ounces
If you need a free ebook reader for your computer, click the link below to download Adobe Digital Edition for either Macintosh or Windows. This will work with the EPUB (standard version). Otherwise, if you have any problems reading your ebook, contact us for help.