This book represents the background, the long epic journey of humanity to reach its potential. It is the basis upon which an understanding of Potentialism rests. It allows us to see both the source and nature of those things that inhibit us and prevent us from reaching our potential. Without reading this book, the rest of the Potentialism Series of books will be incomprehensible. For that reason, it may be the most important of all the books. It is the expose, the book that names names.
This book also introduces something completely new in human communications—fusion literature. It is an entirely new innovation that blends fiction and nonfiction to enhance communications and understanding. The fictional characters of Nicky Hart and Teri Turner are introduced in this book and continue throughout the series. Read about their ongoing stories to help people reach their potential.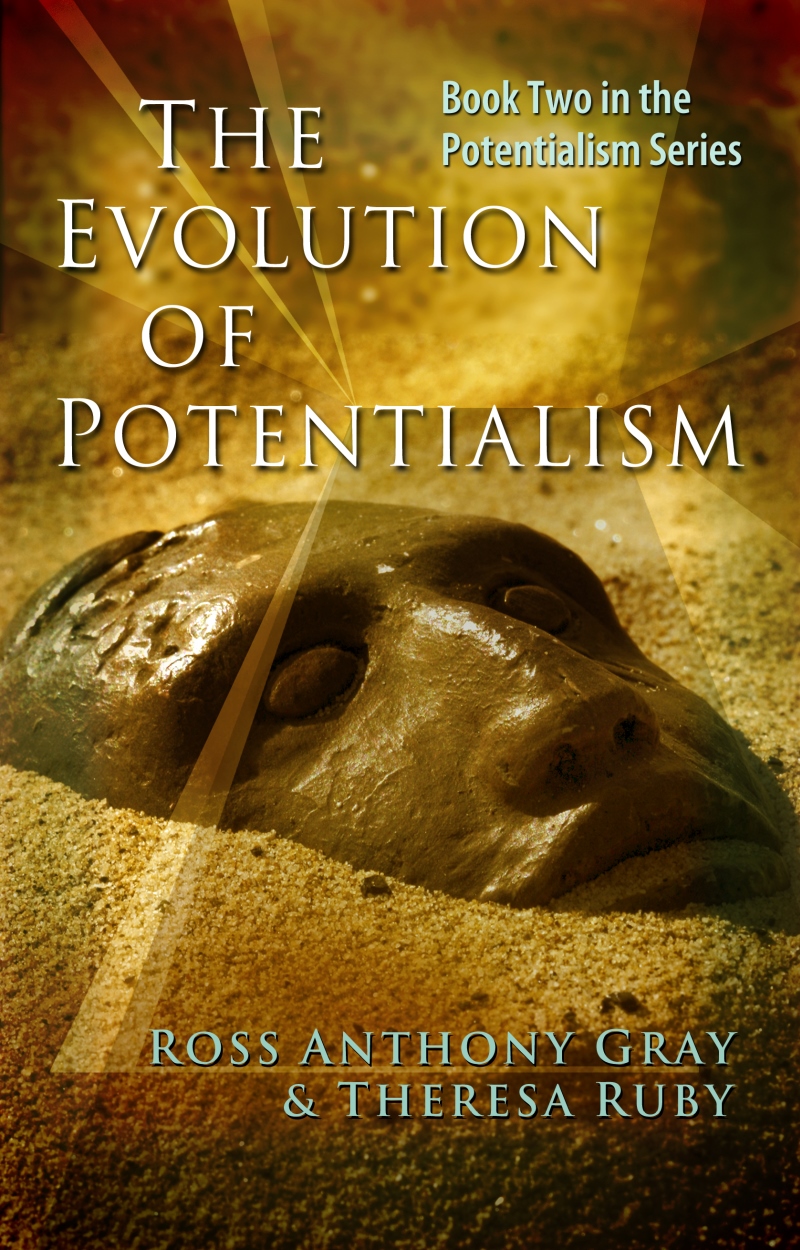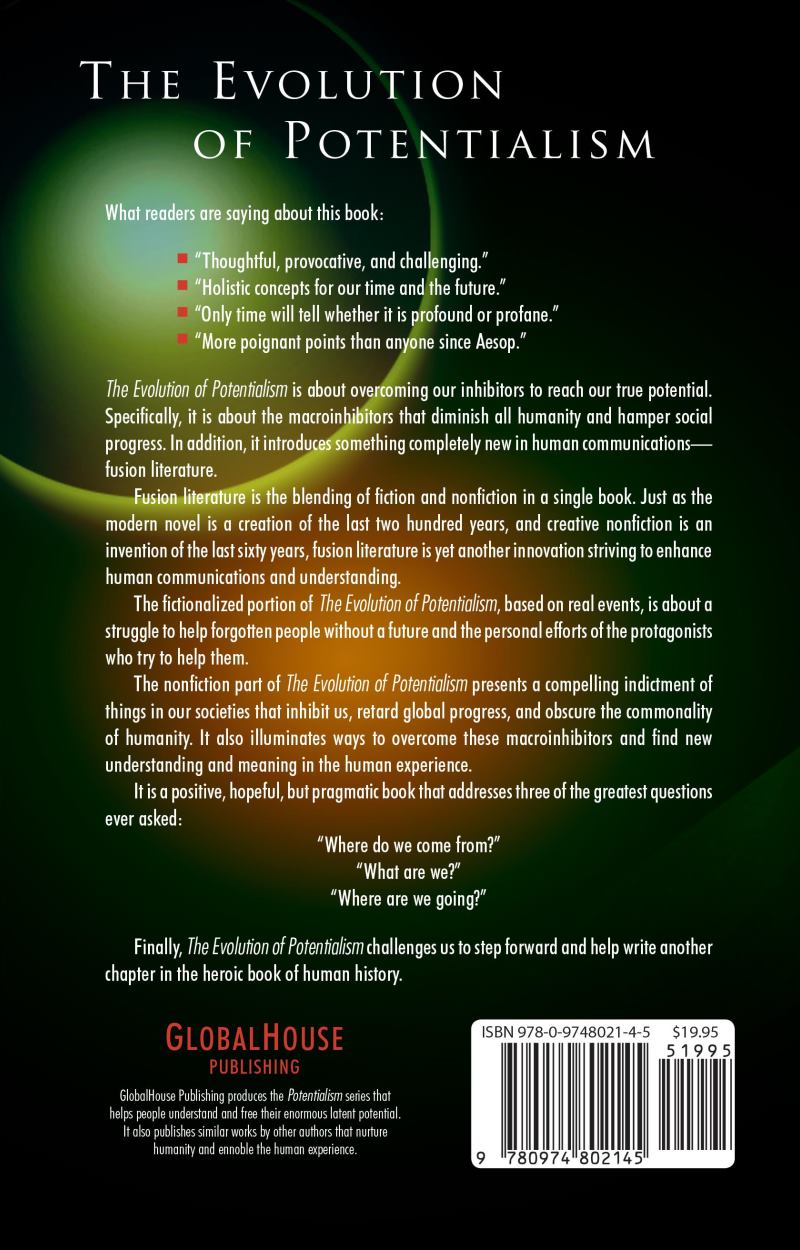 This second book in the Potentialism Series is available in three different formats.
Together, the Potentialism Series guides you on a wonderful personal journey, an odyssey of discovery, leading to the realization of the enormous potential residing within you.
Evolution of Potentialism
Product Details
Series: Potentialism Book 2
Paperback: 292 pages
Publisher: GlobalHouse Publishing
Language: English
EPUB Edition (standard) ISBN: 978-0-9748021-7-6, Copyright 2015
MOBI Edition (Kindle) ISBN: 978-0-9748021-1-4, Copyright 2015
Paperback Edition ISBN: 978-0-9748021-4-5
Library of Congress Control Number: 2007935617
Product Dimensions: 8.5 x 5.5 x 0.75 inches
Shipping Weight: 14.3 ounces
If you need a free ebook reader for your computer, click the link below to download Adobe Digital Edition for either Macintosh or Windows. This will work with the EPUB (standard version). Otherwise, if you have any problems reading your ebook, contact us for help.