This is the third book in the Potentialism Series. It is about the microinhibitors that keep us from reaching our potential on an individual basis. It exposes some of the hidden or invisible inhibitors in our lives that impact all of us. Moreover, it suggests a pragmatic approach that can significantly reduce these inhibitors and free more of our true human potential. This book can help everyone that reads it.
In addition, The Future of Potentialism continues the new fusion literature first introduced in the second book. Specifically, it tells yet another episode in Nicky Hart's and Teri Turner's stories about helping people reach their potential.
This book does not shrink from naming the villains in our lives that will permanently retard our progress unless we recognize them and reduce their impact on us. But it is simultaneously a positive, hopeful, and uplifting book that offers real solutions for each of us.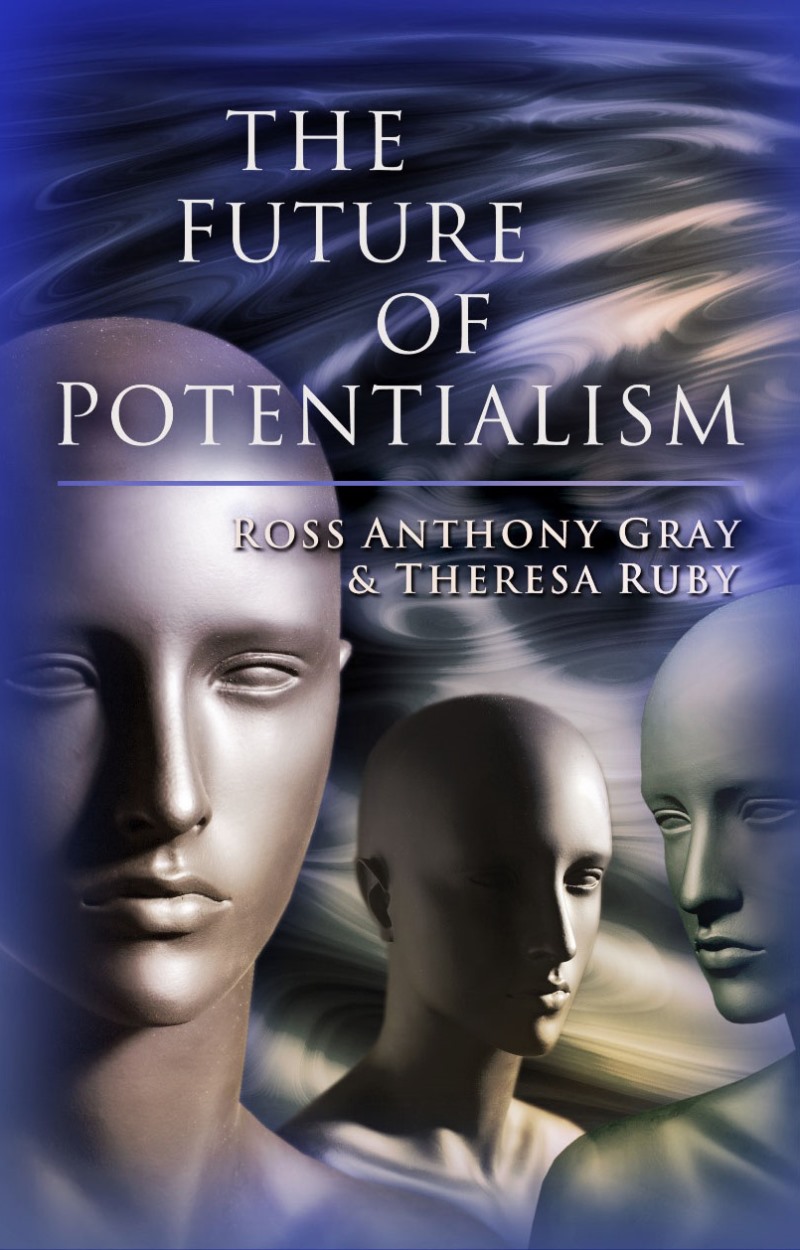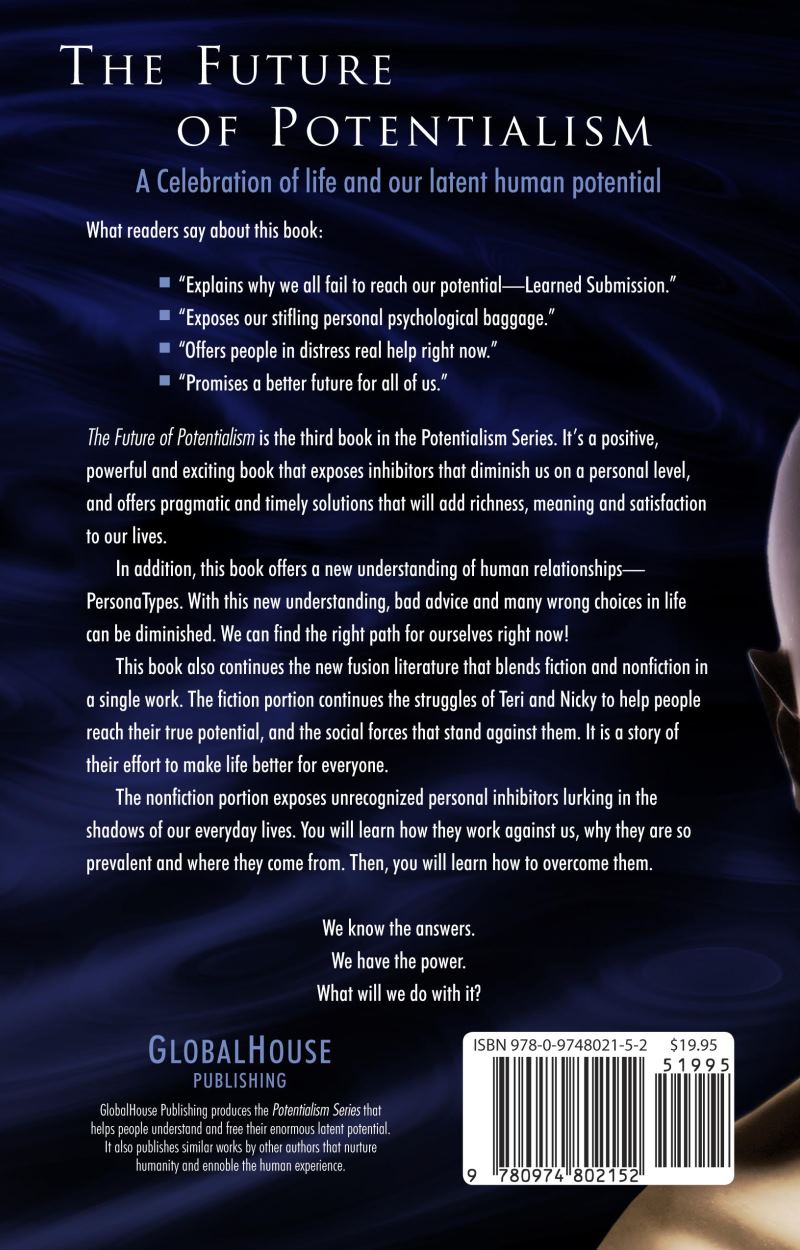 This third book in the Potentialism Series is available in three different formats.
Together, the Potentialism Series guides you on a wonderful personal journey, an odyssey of discovery, leading to the realization of the enormous potential residing within you.
Future of Potentialism
Product Details
Series: Potentialism Book 3
Paperback: 223 pages
Publisher: GlobalHouse Publishing
Language: English
EPUB Edition (standard) ISBN: 978-0-9748021-8-3, Copyright 2015
MOBI Edition (Kindle) ISBN: 978-0-9748021-2-1, Copyright 2015
Paperback Edition ISBN: 978-0-9748021-5-2
Library of Congress Control Number: 2009930449
Product Dimensions: 8.5 x 5.5 x 0.63 inches
Shipping Weight: 11.3 ounces
If you need a free ebook reader for your computer, click the link below to download Adobe Digital Edition for either Macintosh or Windows. This will work with the EPUB (standard version). Otherwise, if you have any problems reading your ebook, contact us for help.