The GlobalHouse Group of non-profit and for-profit companies was created, each with a unique mission to help resolve our personal, social and economic problems.
The GlobalHouse Group currently consists of three companies, each tasked with a specific mission:
GlobalHouse Management, LTD. is a for-profit corporation. Specifically, it is an international financial, management and operating company that provides world-class expertise in business, finance, leadership and other disciplines to help developing countries develop. It is especially relevant for the disadvantaged peoples of the world that have languished in poverty, hunger and despair for so long. No economic or political system to date has been able to alleviate their problems.

GlobalHouse Consulting, LLC. is an international leadership, conflict resolution and high-performance consulting firm that provides these services to businesses, groups, corporations and governments around the world. Among the team's humanitarian efforts, their negotiating skills recently helped mediate a civil war that had killed tens of thousands of people.

GlobalHouse, Inc. is a non-profit California 501 (c) 3 corporation. It was formed in 2002 to help individuals resolve personal problems and live happier, more meaningful lives. It also supports other small non-profit organizations. Currently, it is helping non-profit organizations in the underdeveloped, fledgling democracy of Nepal.
Following are brief bios of some of our professional executive team of CEOs, CFOs, COOs and Vice Presidents from major corporations with expertise in finance, business, engineering and project management. Our Executives In-Residence (in alphabetical order) are:
Samuel P. (Pat) Black, III
Pat's executive and entrepreneurial expertise includes: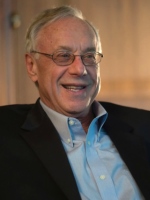 Chairman, Erie Management Group, LLC – that invests in and manages innovative companies such as HERO BX, a producer and marketer of 60 million gallons per year of biodiesel fuel, which is one of the largest producers in the northeast United States.
President and Founder, Blackstone Ranch – which provides seed money to catalyze social innovation in environmental sustainability, global carbon offset, sustainable business practices and renewable energies.
Chairman, Black Family Foundation – that provides millions of dollars annually in grants and other resources to fund innovation in social, environmental and other compelling issues.
Dr. Vladimir (Lad) Burgin
Lad's background includes several C-level positions and executive consulting experience including: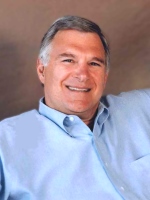 Division President and CEO, Transamerica Corporation – a $13.5 billion company with 9,000 employees worldwide.
President and CEO, Gynecare, Inc – now part of Johnson and Johnson, a $71 billion per year company
President and CEO, HRMG, Inc – providing management consulting to Fortune 1000 companies and to more than 300 companies in 25 different industries around the world.
He is also the author of five publications and studies on leadership. Lad has a MBA & PhD in Management and Organizational Behavior
Richard M. Dangler
Richard was a top leader at USAID for many years. It is the U.S. Government agency that works to end extreme global poverty and enable resilient, democratic societies to realize their potential.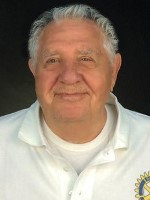 Richard has over 50 years of technical and management expertise in international development. He has served as an advisor to many foreign governments. He has extensive background and experience in project planning, implementation, mixed credit financing, engineering, project monitoring and evaluation.
Principal Country Officer & Director & Senior Program Officer, USAID – Richard served in multiple senior level roles at USAID and worked all over the world including many countries in Near East Asia, Europe, East Europe, Africa and Latin America. He has been the Chief in charge of several large construction and capital development projects including power development, telecommunications, earthquake reconstruction, water and waste water systems, etc.
Independent Consultant to USAID, World Bank, and NRECA – provided senior advisory services for major projects around the world including the monitoring and evaluation of infrastructure projects in Iraq. Developed a new approach to mixed credit financing using USAID grant funds blended with U.S. Export-Import bank commercial credits for joint public-private activities.
He is a licensed professional engineer and he has a BS and MS in Civil Engineering and Business from Stanford.
Tom Draeger
Tom is a preeminent engineering executive with extensive global experience in construction and project management having built some of the most challenging projects in the world. He is also an award winning project manager and engineer.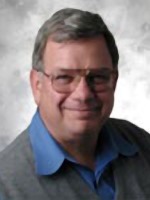 He served in a variety of executive and hands-on construction roles at Bechtel – a $37 billion engineering, construction and project management company with over 53,000 employees worldwide. He has overseen major civil, hydro, airport, rail, and transportation projects around the world, including construction of the new Tacoma Narrows Bridge.
President, Bechtel Construction Operation Inc – responsible for all of Bechtel's global construction activities.
Senior Vice President & Partner, Bechtel
Principal Vice President, Bechtel
President, Beavers – a heavy engineering construction association.
Tom is a Fellow of the American Society of Civil Engineers (ASCE) and was honored as a world-class construction professional receiving their Outstanding Lifetime Achievement Award for Construction.
Drew Gerber
Drew has 30 years of executive and entrepreneurial experience in public relations. His work has been lauded by prestigious publications such as PR Week and Good Morning America.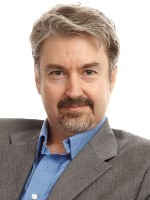 CEO, Wasabi Publicity, Inc. – a leading publicity agency that specializes in helping cause-based organizations. Wasabi is known for landing clients on Dr. Phil, Oprah, Anderson Cooper, The Wall Street Journal, Inc., Entrepreneur and other top media outlets. Their clients are industry leaders and change agents that make a difference in the world. Wasabi was the publicist for Dr. Muhammed Yunus and his Grameen Bank Foundation America. Dr. Yunus created the micro-loan programs for very poor people in developing countries. He won a Nobel Prize for his work.
Creator, PitchRate.com – a powerful online service that connects credible sources with journalists and in return provides experts with needed media coverage.
He has a BS in Chemical Engineering.
Ross Anthony Gray
Ross is the CEO and Chairman of GlobalHouse Management, LTD. His executive experience includes: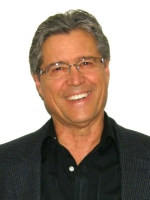 CEO and CFO, Western Geologic Resources, Inc., – an engineering and environmental consulting firm with offices in California, Colorado, Utah and Hawaii. WGR employed over 100 engineers and environmental scientists. Clients include Chevron, Texaco, Mobil and the US Department of Energy among others.
Co-creator of Potentialism and co-author of four books on Potentialism – the first new socio-economic model in 200 years and the model that GlobalHouse Management operates on.
He has also served as CEO or President of several other beneficial and non-profit organizations. He has a BA in International Relations.
Randall L. Linville
Randy's background includes C-Level expertise in financing, economics and the agriculture sector, including positions as: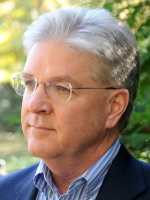 CEO, Scoular Company – an agriculture commodity trading company with sales of over $6 billion per year.
CEO, Agspring – a private equity backed consolidator of agribusiness firms that supply grains, seeds and related products to growing global markets.
Managing Director, ClearSight Ventures – which serves a portfolio of marketplace and nonprofit groups as corporate advisor, board member, entrepreneur executive and investor.
He has a BS and MS in Business Finance and Agricultural Economics.
Adelmo (Al) Lopez
Al's background includes C-Level expertise in CFO, COO and CEO roles including: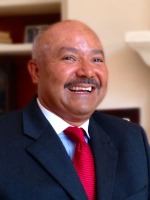 CEO, Blair Corporation – the second oldest company on the American Exchange with 2300 employees, providing multichannel direct marketing with sourcing throughout the Pacific Rim.
CFO, Dole Fresh Fruit International – a $1.6 billion subsidiary of Dole Food Company, a $7.2 billion company and the largest producer of fruits and vegetables in the world. It has 74,300 employees worldwide.
Group CFO, Sara Lee – a $20 billion food and consumer products company with products sold in 180 countries around the world. At its peak, it had 137,000 employees worldwide.
He also provided executive consulting to multi-billion dollar companies in energy, steel, food, real estate, transportation and logistics sectors. He has an MBA from Vanderbilt.
Sharon McIntosh
Sharon's executive and global communications experience with Fortune 500 companies includes: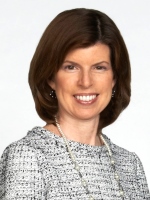 Vice President, Pepsico – a $66 billion global food and beverage company with 274,000 employees. Worked directly with the CEO and executive leadership team, responsible for global communications including social media, marketing communications and project management.
Director, Sears – a $22 billion retail company. Worked directly with CEO and helped improve customer and employee engagement with new and innovative solutions.
Manager, Waste Management – a $14 billion company. Managed annual reports, shareholder meetings and media relations.
She has a BA in Journalism and an MA in Communications.
William K. Redmon, Ph.D.
Bill brings a wealth of executive expertise in leadership, strategy, organizational development and performance management including: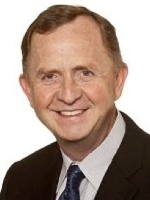 Principal Vice President, Bechtel – a $37 billion engineering, construction and project management company with over 53,000 employees worldwide. Led Global Leadership & Development working with the top executives to develop strategies and processes for selecting, developing and managing talent.
CEO, Kintla – a neuroscience and behavior based consulting company providing customized solutions to meet business needs.
Professor of Industrial/ Organizational psychology – taught graduate programs in behavioral science, organizational changes and strategic planning.
Bill has long-term management consulting experience with numerous Fortune 500 companies in manufacturing, retail and service industries. He is a licensed psychologist and Fellow of the American Psychological Association.
Theresa A. Ruby
Theresa is the President of GlobalHouse Management, LTD. Her experience includes: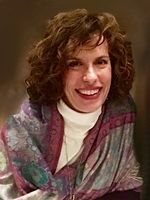 Vice President, Scoular Company – an agriculture commodity trading company with sales of over $6 billion per year. Reported directly to the CEO.
Vice President, Blair Corporation – the second oldest company on the American Exchange with 2300 employees providing multichannel direct marketing. Had responsibility for four departments with a staff of 30. Reported directly to CEO and the Board of Directors.
President and Chairperson, Women in Business – a non-profit organization that helps women executives, managers and business owners.
Co-creator of Potentialism & co-author on four books on Potentialism – the model that GlobalHouse Management operates on.
She has a BS in Engineering and MS in International Business.
Jim Tighe
Jim brings a wealth of executive, operating, technical and global experience in C-Level roles.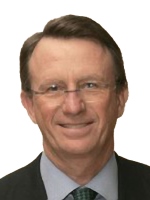 In particular, he served in a variety of executive roles with Chevron – a $220 billion global oil & gas company including:
COO, Chevron Pipeline Company
Chief Commercial Officer, Chevron Shipping Company
Other roles in Chevron included Executive Assistant to Ken Derr, Chairman and CEO of Chevron where he helped lead the $13.8 billion Chevron/Gulf merger. Jim was also the head of Corporate Quality responsible for corporate-wide quality. Jim also served as senior corporate advisor on the Middle East and Asia.
COO, Bay Area Council – a business-sponsored, public policy advocacy organization for San Francisco to improve competitiveness by mobilizing business, civic and political leaders on the most critical issues for the region.
Rolf Ursin-Smith
Rolf's executive experience includes domestic and international management in marketing, finance, product development, and project management.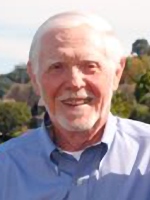 Rolf served in multiple senior executive positions with IBM – a $214 billion technology and consulting company with 431,000 employees worldwide including:
CFO & Secretary of the Board, IBM OEM Independent Business Unit – Chief Financial Officer of an important business unit.
General Manager, IBM Europe/Middle East/Africa Complex Systems Center – a vital position supporting installation of complex systems for IBM customers in the Nordic/Benelux countries.
Northwest Area Manager, IBM Data Processing Center – Rolf led marketing of custom contract services to area's IBM customers.
President, Disabled Programmers Inc's Contract Division – a non-profit providing persons with disabilities access to technology and career training.
Rolf has been a vital contributor to GlobalHouse for more than 20 years. His unwavering respect for individuals and belief in their abilities is a central tenet of Potentialism.
He has a BS in Business Administration and MS in Geology.