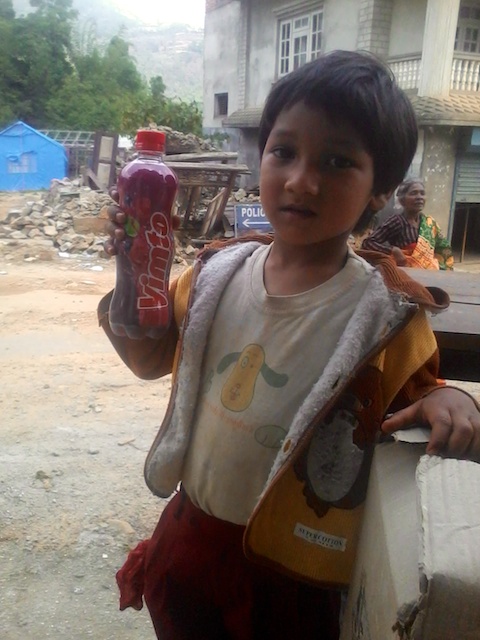 This article was originally published in the Nepal media.
On April 25, 2015, Nepal was devastated by the catastrophic earthquake that killed more than nine thousand and injured over sixteen thousand. Within 24 hours, GlobalHouse teamed up with HimGanga Beverage in Kathmandu Nepal to produce free safe drinking water—one of the most important needs after such a catastrophe. GlobalHouse provided the capital and HimGanga provided the production and distribution. Together, they produced over 15,000 liters per day of free safe drinking water and juices for victims of the earthquake. In addition to serving tens of thousands of people, they provided safe drinking water support to seven different hospitals in Nepal.
The people of Nepal desperately need our help, and we need more donations to help them. Donations are fully tax deductible. GlobalHouse, Inc. is a 501(c)(3) nonprofit organization.